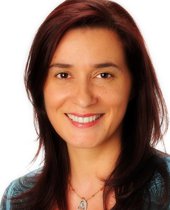 I am so excited to welcome Barbara Corletto as the newest member of the Roger Martin Properties team!
Barbara comes to from Italy by way of Germany. She speaks four languages (Italian, German, Spanish, and English and she is well-connected in the Italian expat community.
I genuinely enjoy Barbara's warm and empathetic manner, and I look forward to working with her in the years to come!
Roger Martin