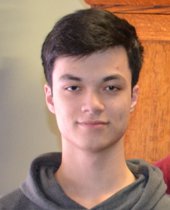 As part of his Eagle Scout service project, Nicolas Jeanjean, a junior at Carnegie Vanguard, will teach a class in technology to West U seniors at the West University Community Center.  He plans to study engineering in college.
"I will teach seniors how to use many of the apps that can make life easier for them," says Jeanjean, who grew up in the City of West University Place.
"We will learn how to use Skype, What's App, Uber, Amazon and Viber," Jeanjean says. "I am looking forward to being able to teach the seniors and interact with them. I do not get to do that very often because my one grandmother is in France and my other grandparents are in Saigon."
His father, Philippe Jeanjean is a civil engineer with BP. His mother, Thu Hang, was the inspiration for the class. 
"I noticed that whenever my mom video calls my grandparents, they have problems with what button to press," he says.
Roger Martin Properties is helping Nicolas prepare his teaching materials.  There is no charge for the class, which begins June 5 and meets the first three Mondays of June. To sign up, call 713.662.5895 and register for Technology for Seniors.  Please designate whether you have an Apple or an Android phone at the time of registration.