Zippia recently surveyed 279 cities across the Lone Star State and found the City of West University Place to be the happiest place.
West U's Mayor Susan Sample says she is not surprised and well, she's happy about the selection.  Bellaire follows West U on the list at No. 2, with Colleyville at No. 3 and Greatwood, a golf-centric community off Interstate 59 South, checks in at No. 5. These suburban cities came in well above their Dallas sisters, namely Highland Park, which showed up at No. 7 and University Park at No. 10.
Zippia was founded in March of 2015 as a website that makes lists, all kinds of lists...the best careers, the worst careers, the most overpaid jobs, and the smartest cities.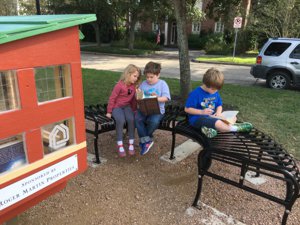 What goes into West U's winning happiness quotient? Zippia tracked seven factors including: having an education, having a job, having a short commute, having a low cost of living, having a family, owning a home, and having a low poverty rate.