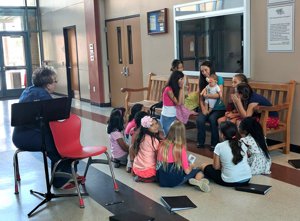 Laurie Conner is a sales assocate with Roger Martin Properties and an ace choral teacher at the Meyerland School for the Performing and Visual Arts (formerly Johnston Middle School). This summer, Laurie has expanded the AFA Summer Music Conservatory to offer intensive choral training to elementary students.
The youngsters loved it - so this part-time pilot program will be expanded to a full-scale summer class in 2017.
Congratulations, Laurie!