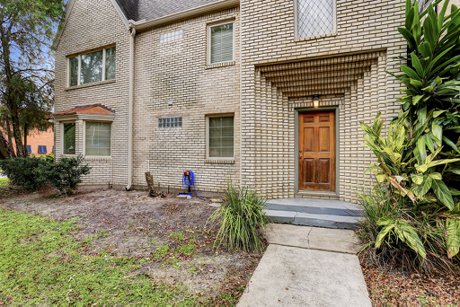 4106 Drake Unit #2 is a charming two bedroom, one full bath fourplex apartment located near West University Place in College Court. This charming home has a large combined living and dining area, a stackable washer/dryer combo, a private entrance on Academy Street, and more!
Property Information
Bedrooms: 2
Bathrooms: 1
Listed by Roger Martin
MLS #45352620
Leased For: $1,350 per Month
Features
Private front entrance opens to Academy.
Hardwood living and dining rooms with crown moldings, neutral paint, and natural lighting.
Updated kitchen with wooden cabinets, dishwasher, electric stove/oven, and built-in microwave. Stackable washer/dryer included. Cover bar seating.
Spacious bedrooms. First bedroom has great natural lighting. Second bedroom has a large closet, door leading to the fourplex's main entrance hall and mailboxes.
Updated full bath.